Mechanical Engineering uses the principles of Engineering, Mathematics and materials to design and operate machines. For people who are interested in automobile, machinery and product designing, this old branch of engineering is the one to grab with both hands.  Over the years, pursuing the course has become a proud feeling for the students with an emotional attachment. Mechanical Engineering is one of the most preferred courses by the students with many unique features. KIT, one among the top Engineering colleges for Mechanical Engineering provides quality education to the students by improving their skills.
1. Better future
Mechanical Engineering helps to secure a better future with guaranteed job opportunities. The exposure to the automobile world provided by this course makes the engineers learn skills that would help them in the long-term. KIT, one of the best Engineering colleges in Coimbatore has the excellent placement opportunities for the students and it promises them a great future.
 2. Great salary
Every youngster dreams of obtaining a great career with good salary that would be sufficient for the livelihood since, they have to take care of their families too. Mechanical engineers are paid well with a salary which is well above the national average.
3. Career options
Mechanical engineers have lot of options to progress in their careers and most of them opt to go for higher studies. The more experience they get, more higher the salary they receive. Mechanical engineers get placed in top companies if they possess the right skills.
4. Making a difference
Not just their own career, the Mechanical engineers make real differences to the society through their inventions and services. They help to solve a lot of real life problems faced by the people and the entire society. It gives them a sense of joy and satisfaction. KIT, one of the top Engineering colleges in Coimbatore offers various trainings to the students to enhance their creativity.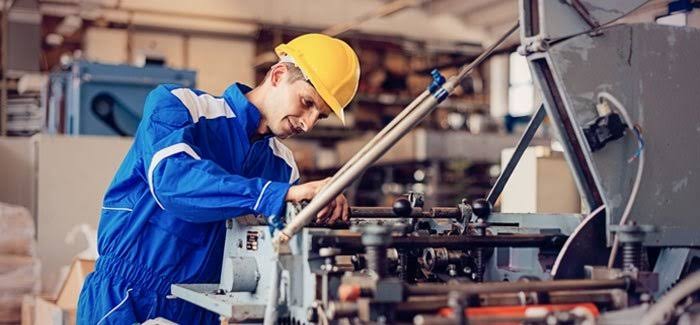 5. Achieve anywhere
Mechanical Engineering offers working opportunities to the graduates in various industries. It also enables them to get job opportunities in foreign countries. This helps the individuals to visit new places, learn and explore new things which would sharpen their career as well as the personality.
6. Become an Entrepreneur
With enough experience and expertise in Mechanical Engineering, the engineers can start their own company and become entrepreneurs who can decide their own future. With a lot of new companies, job prospects of the graduates will also increase due to the increase in employment opportunities.
7. Innovation and creativity
A Mechanical engineer is expected to be creative and innovative in making new designs and inventions. They are capable of even creating an industrial revolution with their knowledge and experience. They can also nurture many youngsters in the same field and create skillful professionals for the future.
Karpagam Institute of Technology is the best college for Engineering in Coimbatore with state-of-art facilities and excellence in technical education and extra-curricular activities. KIT offers a dynamic atmosphere to learn and apply the learning in personal life. Students at KIT are trained to be independent thinkers, which is very important to achieve big in their academics and career.