To empower the students with technically competent skills to meet the emerging needs in the field of Computer Science and Engineering.
Computer Science Engineering (CSE) is one of the popular domains among engineering aspirants which focuses on the basic elements of computer programming. It incorporates a variety of topics that relates to computation, like analysis of algorithms, programming languages, application design and computer software. Students pursuing Computer Sciences  programs will gain knowledge of design, implementation and management of information systems.
The B.E. program in Computer Science and Engineering at Karpagam Institute of Technology, one of the best Computer Science Engineering colleges in Coimbatore, was started in the year 2009. The main focus of the department is to produce graduates with strong fundamentals in Computer Science and Engineering Domain. Computer Science and Engineering programme is designed to create globally competent manpower for the information and communication technology (ICT) industry.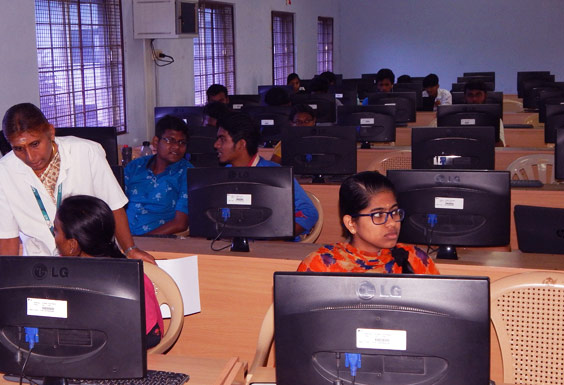 To impart high quality education and training to strengthen core competency through analytical learning.
To groom technically competent students to meet the emerging technologies through industrial collaborations.
To establish a favourable environment for innovative and research activities.
PROGRAM EDUCATIONAL OBJECTIVES
1
PEO1: The graduates will be competent professionals with the knowledge in the field of Computer science necessary to solve real time problems through value based education.
PEO2: As professionals and entrepreneurs graduates would develop innovative ideas in the computing industry.
PEO3: Serve the humanity responsibility with social and ethical values.
PROGRAM SPECIFIC OUTCOMES
1
PSO1: To analyze, design and develop computing solutions by applying foundational concepts of Computer Science and Engineering.
PSO2: To apply software engineering principles and practices for developing quality software for scientific and business applications.
PSO3: To adapt to emerging Information and Communication Technologies (ICT) to innovate ideas and solutions to existing/novel problems.
Operating System Lab
Data Structures Lab
Mobile Application Development Lab
Algorithm Lab
Database Management System Lab
Big Data Analytics Lab
Web Programming Lab
Network Security Lab
Compiler Design Lab
Case Tools Lab
IoT Lab
Infosys Limited
EMC2
Linux Xpert Systems
Gateway Software Solutions- Delivery partner of HP
Hyagrivas Technologies
Sun info media
Techvolt Software Pvt Ltd
Pantech ProEd Pvt Ltd., Coimbatore
Elyusium Academy
Times Institute of Management and Technical studies, Chennai.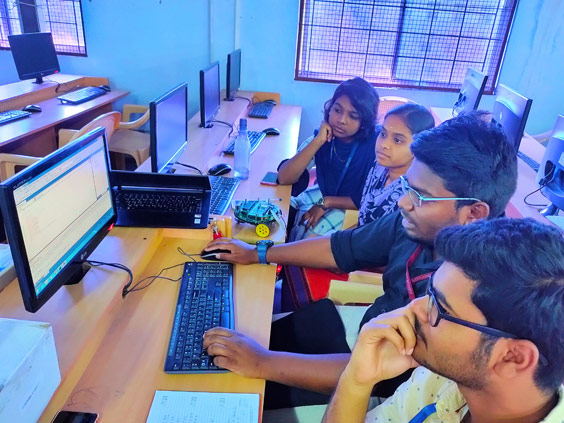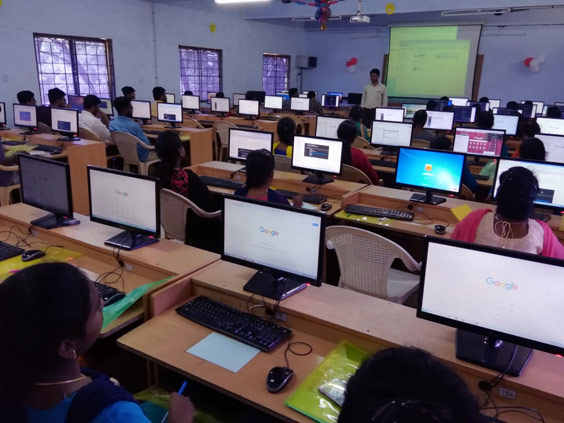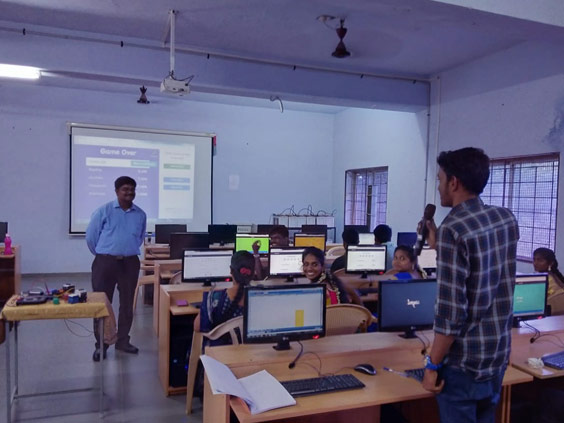 GazOne (An Automatic gas cylinder booking using IOT) – Selected for IoT challenge @ IIT Bombay.
Automation on Railway Ticket Checking System – Recognized by Smart India Hackathon 2017
Automation on Street Light Control – Recognized by Smart India Hackathon 2017
Geo Tagging Enabled Application for CSR Activities – in Collaboration with Coimbatore Corporation.
GIS Enabled Blood Donor Mobile Application.
GIS Enabled Property Finder Web Application.
Crowd Sourcing Platform For Collecting Information about Water Resources and Monitoring Water Purity in Water Resources.