To produce technically competent and socially responsible Electronics and Communication Engineers to meet industry needs.
The Department of ECE which was started in the year 2008 offers a UG programme (B.E.) in Electronics and Communication Engineering. The ECE Department has a team of highly talented, experienced and qualified faculty members. There has been a consistent development in all spheres including infrastructure, staff and the strength of the students.
The ECE Department believes in serious academic pursuit and encourages radical and creative thinking which paves the way for creativity and innovative ideas. The qualities inculcated into the engineering students make them not only good engineers but also good human beings. The excellent placement record of the ECE department, which has been consistently above 80 % for the past several years, is an ample testimony to emphasize that the ECE department and the college strives hard in providing practical engineering skills to meet the industrial needs through excellence in engineering education.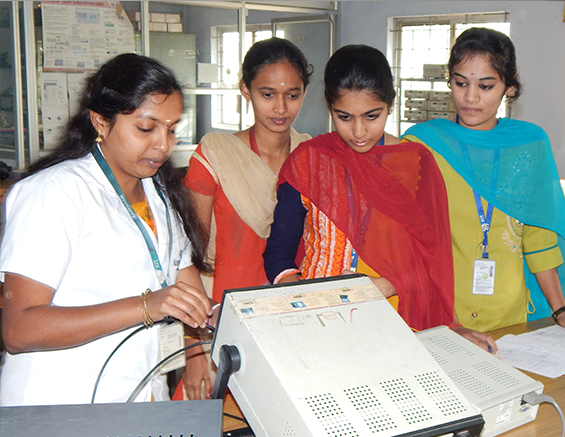 Establishing state-of–the-art facilities in the field of Electronics and Communication Engineering and enriching the knowledge of faculty through continuous improvement process.
Adopting innovative teaching learning practices and facilitating industry institute partnership for professional development.
Inculcating ethical and social values through extension activities.
PROGRAM EDUCATIONAL OBJECTIVES
1
PEO1: Graduates will excel in their chosen technical profession in Electronics and Communication Engineering or interdisciplinary areas.
PEO2: Graduates will demonstrate conceptual, practical and analytical knowledge in the field of Electronics and Communication Engineering.
PEO3: Graduates will engage in life-long learning and team work with ethical values in their Professional career.
PROGRAM SPECIFIC OUTCOMES
1
PSO1: Analyze, Design, Simulate and Integrate Electronic Circuits and Systems for given specifications.
PSO2: Apply the technical knowledge to solve issues in the areas like Signal Processing, Communication, VLSI Design, and Embedded Systems.
OBECTIVES OF THE DEPARTMENT
1
To provide various technical programmes, value added courses and hands on training for knowledge enrichment to students.
To stimulate faculties for their quality improvement in both academics and research activities.
To assist sponsored research, funding projects and consultancy work.
To nurture creativity among students and mould them to be an entrepreneur.
To establish and maintain the network with alumni association.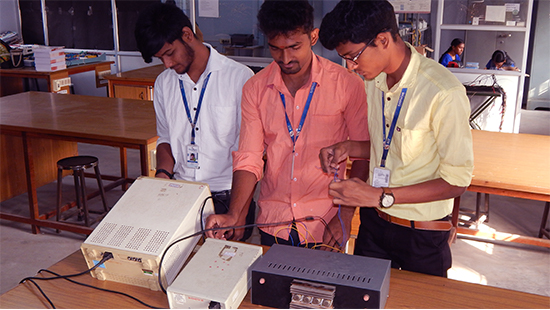 Electronics Lab
Microprocessors & Microcontrollers Lab.
Analog & Digital Communication Lab.
Optical & Microwave Lab.
Computer Networks Lab.
Efficient AGRO farm Irrigation System Maintenance Emphasizing Failure Detection and Energy Conservation
Intelligent Control of Vehicle using Brain Computer Interface
The Geographical Location based Energy Aware Routing for Wireless Sensor Networks
An Autonomous Networking Military Security System using Self Reconfigurable Robot
Power Allocation based Green Cognitive Mobile Network in Smart Grid Technologies
Development Of Measuring Device In Automobiles During Fueling
Design And Development Of Wireless Printer Adapter Using Raspberry Pi Microcontroller
Design and Development of Biometric Voting Machine.
ECE students have uploaded their project demonstration in youtube for Texas Instruments Innovation Challenge -2015. The link is https://www.youtube.com/watch?v=ifaKOxVNWtM&feature=youtu.be
V.P.Vignesh have submitted two projects in "Tamil Nadu State Council for Science and Technology "for best project award on 18.08.2015.
Ebenezer and his team received Rs.8, 000 /- cash prize Scholarship for best project from IEEE Madras Section.
Apart from academics our students groomed in all dimensions that is required to compete in fast growing technological world. Here we spot few of our achievements.
Anandapadmanaban K of Final Year ECE was awarded "ISTE Chapter –Best Student Award -2019"
Innovation and novelty does not lay in words. Our students filled and published Patents for their work.
Smart Glucometer by Anandapadmanaban K.
Polyvalent Antigravity Robotic Vaccum Cleaner by R.Monica and S.Devisathya.
Our students Padma Prabha SSG and David Conqueror achieved 1st and 2nd place in Drishiti contest by Texas Instrument.
Innovations of our students were displayed in National Science and Technology Fair 2019.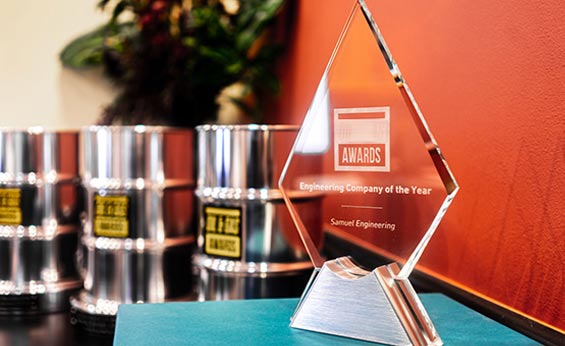 Our students proved their excellence in extra -curricular and bagged with medals.
Sudharshan S of final year ECE won Second Place in Inter Zone Athletic Meet (State Level) for the year 2019-2020 in the event 20 km walk
Vinitha of third year ECE won Second Place in Inter Zone Athletic Meet (State Level) for the year 2019-2020 in the event 5 km walk
Caliber Embedded Technologies India Pvt. Ltd, Coimbatore
Thick India, Coimbatore
Wax Wing Automation , Sivakasi
Fiabilite Network Solution Pvt, Ltd, Bangolore.
Texas Instrumentation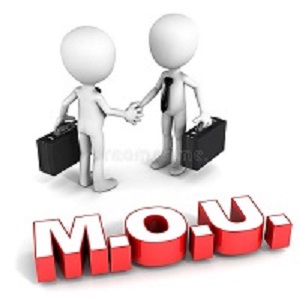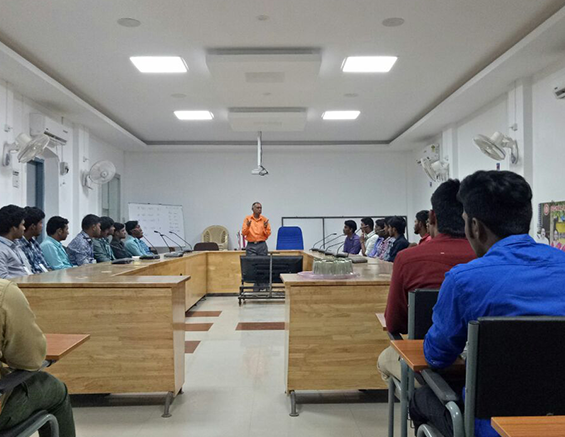 ELECTRONICS CLUB – Make students to design basic electronics circuit and get familiar with PCB design.
E-YANTRA CLUBTo – create the next generation of embedded systems engineers with a practical outlook to help and provide practical solutions to real world problems.
VLSI CIRCUIT DESIGN CLUB – The club envisages the microelectronics and embedded system study in following broad activities considering the process of designing, modeling, simulation, circuit fabrication and evaluation.
NATURE CLUB – Supports & motivate students to develop eco- friendly environment.
PERSONALITY DEVELOPMENT CLUB – Co-ordinates various activities to enhance the students personality and concentrates to make them employable as well as to face the real world with spirit.
In addition to university curriculum. We supplement the curriculum to make students better prepared to meet industry demands as well as develop their own interests and aptitudes.
Students are provided with Value-added Courses on
Arduino and ARM LPC2148 based Embedded System Design.
Basics of  Electronics(Activity Based Learning )
Single Board Heater System
SCILAB based Image Processing
e-SIM
expEYES
Apart from value added courses we organise seminars, workshops, hands on training and Industrial visit. A glimpse of the events is here
Hands on training on  "Smart Phone Troubleshooting"
Workshop on "Image Processing using MATLAB"
Guest Lecture on "Communication and Signal Processing"
Hands on Training on "Embedded System Design"
Workshop on "Circuit Simulation using PSpice and MULTISIM"
Hands on Training on " PCB Design using ORCAD"
As curriculum extension activity we established e-Yantra laboratory which provides a pathway for Robotics education and Robotics based application development.
Texas Powered Instrument Embedded System lab is another path of extension activity.
Six teams submitted their innovations to DST and Texas Instruments India Innovation Challenge design Contest 2019.