THE DEPARTMENT OF INFORMATION TECHNOLOGY AT KIT, ONE OF THE BEST BTECH COLLEGES IN INDIA, ENVISIONS IN NURTURING TECHNICALLY COMPETENT AND SKILLED INTELLECTS TO FACE THE CHALLENGES BY INCULCATING THE VALUES OF LEADERSHIP AND RESEARCH QUALITIES.
Department of Information Technology at Karpagam Institute of Technology, one of the best Btech colleges in Coimbatore, was started in the year 2009. The Department commits to work towards developing Engineers with a rich blend of competent, technical, managerial and social skills and contribute to nation building. Department takes the best initiatives to improve the soft skills, analytical capabilities and verbal communication of the students so that they can face the competition in the corporate world confidently.
To meet the objectives, the department and the college pays special emphasis on teaching and hands on practical work. Students exhibit their innovative ideas, skills and potentials as final year projects and have won many awards at University levels. The excellent infrastructure of the college, experienced team of faculty dedicates to strengthen effective teaching and learning process ensuring the best quality education. We believe that this approach to teaching-learning, coupled with best practical experience gained during Industrial Training in reputed organizations, equips our students to handle the challenges posed by the IT industry. KIT, one of the top B.Tech colleges in Coimbatore aims to improve the practical skills of the students through various activities in the college thereby elevating their personality and career.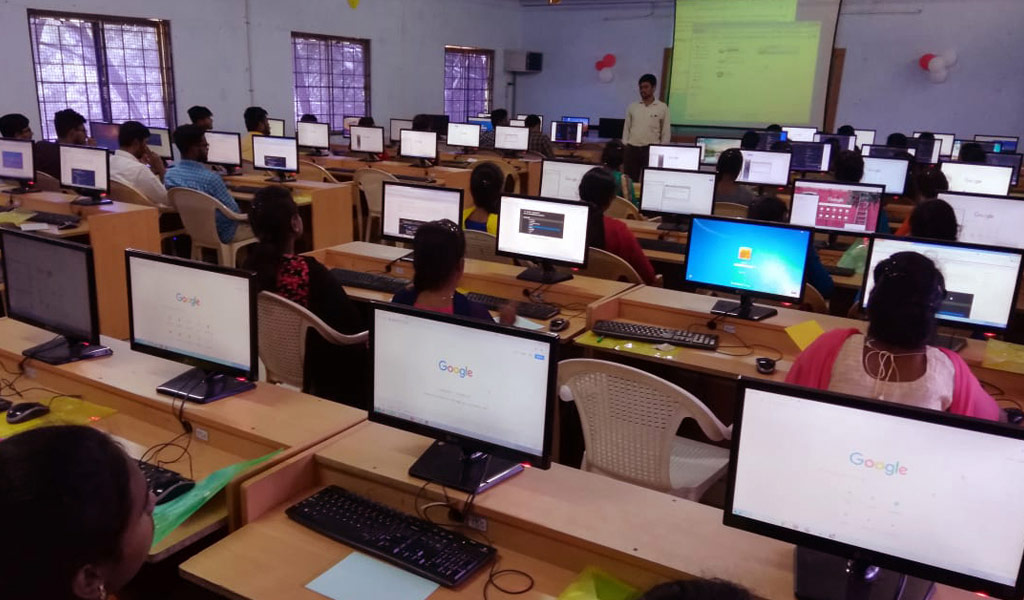 To impart quality professional training with an emphasis on basic principles of Information Technology.
 To strengthen links with industry through partnerships, consultancy and collaborative Development activities.
To make the students as far as possible industry ready to enhance their employability in the industries.
To organize workshops/seminars for the betterment of students in understanding technologies.
 Imbibe social awareness and responsibility in students to serve the society and protect environment.
Operating System Lab
Data Structures Lab
Mobile Application Development Lab
Algorithm Lab
Database Management System Lab
Big Data Analytics Lab
Web Programming Lab
Network Security Lab
Compiler Design Lab
Case Tools Lab
IoT Lab
Infosys Limited
EMC2
Linux Xpert Systems
Gateway Software Solutions- Delivery partner of HP
Hyagrivas Technologies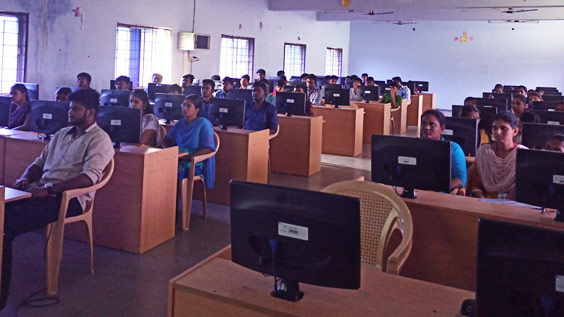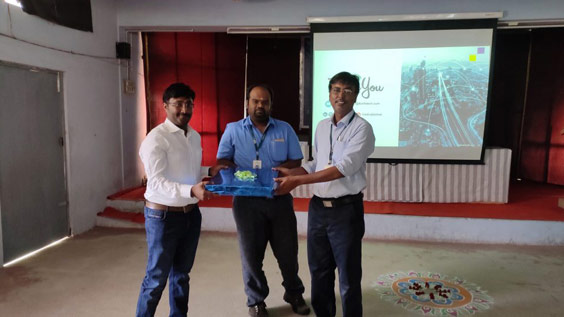 Finger print sensor vehicle starter system
Intelligent Face detection security system
Gazone – An automatic waiting system