Technical training is very essential for the students to get placed in top companies. They must be exposed to the technical world during their college days itself. After knowing the importance of technical education, the colleges have included it in their curriculum and they also provide special training on various aspects. KIT, one of the top Engineering colleges in Coimbatore provides technical training to the students to empower them with all the required skills to attend placement drives and get selected in top companies.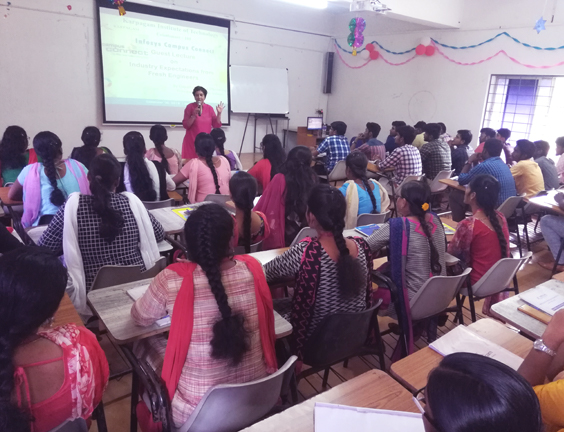 Course on C Language
Course on Java Language
Course on Python Language
Course on Problem Solving & Algorithms
Course on web Application development
Course on Mobile Application development
Course on Big Data Analytics
Course on IoT
Course on Machine Learning
Course on Digital Marketing & Search Engine Optimization
Course on Business English – Business English course aims to provide specific training on the English language that is used in the world of business. It is helpful for the engineering students to be fluent and informed when they are involved in international business.
Japanese Language Training – KIT, one of the top Engineering colleges in Coimbatore also offers a course to learn and get well-versed in the Japanese language which might be useful in the future.
Personality Development – The characters of individuals differ from one another because their thoughts and feelings are not the same. This course aims to teach that difference to the engineering students thereby helping them to develop their personality over time.
Quantitative Problem Solving – Problem solving is not everyone's cup of tea. It needs continuous practice and determination to solve any complex problem. This course facilitates the engineering students to understand tough problems and find solutions without memorizing the calculations.
Logical Problem Solving – Logical Problem Solving involves logical reasoning to find answers to the problems that involve the cause and effect relationship. This course is designed to make the engineering students think from a psychological perspective in order to find the real logic and solve the given problems. It requires the power of recollection.