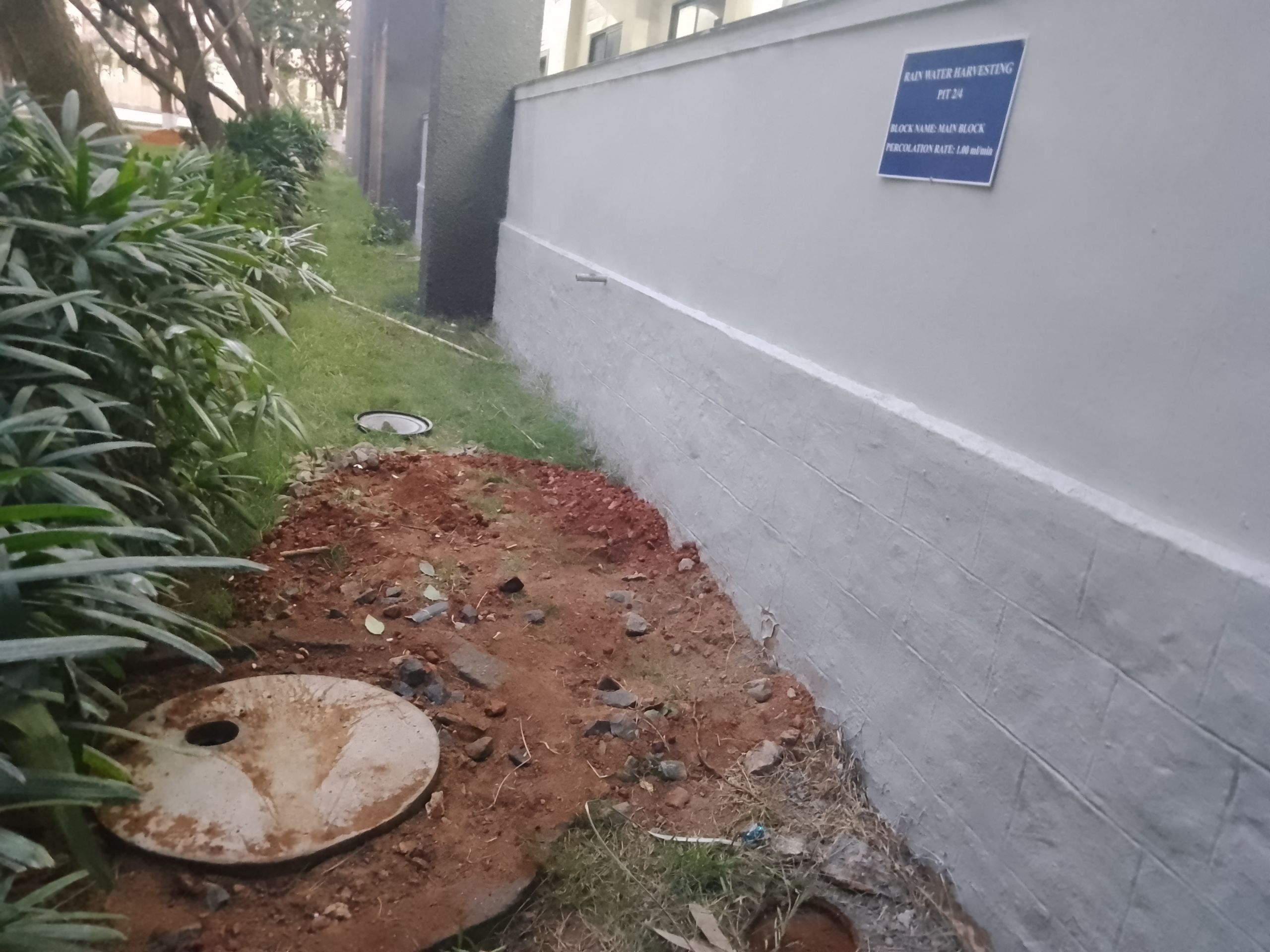 As outlined by the government's Center for Science and Environment. India uses the idea of conserving rainwater as it falls in their irrigation systems.In the Engineering College, there is a considerable need for water for usage in the labs for experiments, drinking services, laundry, horticulture, etc. Water is used in the kitchen,canteen,restrooms, laboratories, and gardens. The institute monitors taps and pipes daily to guarantee that water waste is minimised to the greatest extent possible. To help the city and the entire planet, the Karpagam Institute of Technology has unveiled a rainwater harvesting device. The roofs of homes and lodging establishments can be used to collect rainwater, which is then directed into a large pit.
Harvested water is largely utilised to replenish groundwater reserves in order to counteract
groundwater decline.Rainwater was collected in pits that measured three feet in diameter and twelve feet in length.
A 2000 L/h capacity RO plant is used to process water. A drip/sprinkler irrigation system is used to water gardens in order to save water. Banners and signboards are created for knowledge building on college campuses and hostels.