Education is one area where quality should not be compromised at any cost. As soon as someone finishes his/her high schooling, everyone in the family start the process of searching for the right course and right institution to join for the college studies. Engineering is the most sought after field due to the huge employment opportunities and the passion of individuals. Here is a list of some of the most determining engineering courses to join after finishing the high school.
Mechanical Engineering
If you are passionate about designing and operating machines, Mechanical Engineering is the right course for you. There are plenty of opportunities with Mechanical Engineering for career growth. KIT is one of the top Engineering colleges for Mechanical Engineering.
Electronics and Communication Engineering
ECE is all about designing, producing and testing electronic equipment that are used for communication. You can learn in detail about circuits, signals and gadgets in this course. Due to the growth of telecommunication industry, ECE has more career opportunities when you study in a reputed institution like KIT, one of the top ECE Engineering Colleges in Tamilnadu.
Electrical and Electronics Engineering
In EEE, you get to learn about studying and making device and equipment that use electricity, electronics and electromagnetism, on your own. It also involves testing and supervising such equipment. Pursue EEE at KIT, one of the top EEE Engineering Colleges in India.
Computer Science and Engineering
CSE deals with the integration of technology and innovation and the combination of Computer Science and Computer Engineering to produce hardware and software. Coding, Programming and Project Management can be learnt in this course. KIT, one of the best Computer Science Engineering Colleges in India, offers this course with superior quality.
Information Technology
Information Technology is all about collecting, storing and using electronic data for various processes. It uses networking and infrastructure and other processes. Learn Information Technology at KIT, one of the best B.Tech Colleges in India and conquer the future.
Artificial Intelligence and Data Science
Artificial intelligence deals with forecasting the future events by creating and implementing a model. AI is the future as many industries have already started using it. In Data Science, you will study about the ways and processes to decode information from the data. Join this course at KIT, one of Top 10 Engineering Colleges in Coimbatore and explore the new possibilities.
Civil Engineering
Civil Engineering is all about designing, constructing and maintaining buildings and structures. It has a lot to do with creativity and if you are passionate about building construction, go for it.
Biotechnology
In Biotechnology, different products are created through living organisms and biological systems. Bread baking is a typical example for the processing of Biotechnology.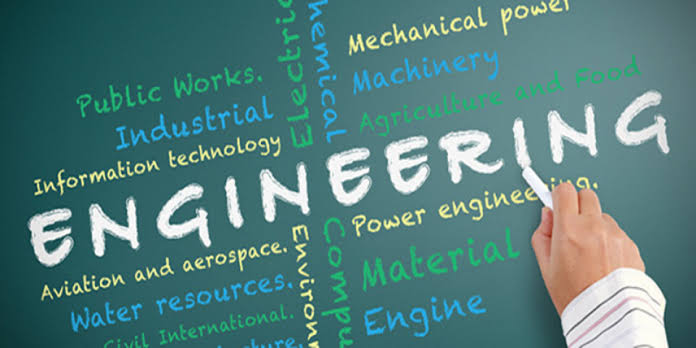 Automobile Engineering
Automobile Engineering is all about the manufacturing and operation of different vehicles. It uses the mechanical, electrical, electronic and software knowledge to make the required modifications in vehicles.
Biochemistry
In Biochemistry, the knowledge of Biology and Chemistry comes together to save lives. You can have complete knowledge of chemicals and living organisms.
Aerospace Engineering
Aerospace Engineering is all about designing and making aircrafts and spacecrafts. The quality of such aircrafts and spacecrafts are evaluated by the Aerospace Engineer with respect to the principles of Engineering.
Biomedical Engineering
The knowledge of Engineering and Healthcare works together in Biomedical Engineering. It helps in creating Biomedical equipment, machines and artificial body parts to solve medical problems in day-to-day life.
Chemical Engineering
Energy and materials are produced with the help of the principles involved in Physics, Chemistry, Biology, Economics and Mathematics. The specialty of Chemical Engineering is that it involves the knowledge of various fields.
Food Technology
Food Technology involves the use of technical knowledge to prepare and sell food products in a cost effective way. There are a lot of opportunities for jobs and entrepreneurship with this course.
Karpagam Institute of Technology is the best college for engineering in Coimbatore with the state-of-art facilities and excellence in technical education and extra-curricular activities. KIT offers a dynamic atmosphere to learn and apply the learning in personal life. Students at KIT are trained to be independent thinkers, which is very important to achieve big in academics and to attain a successful career.