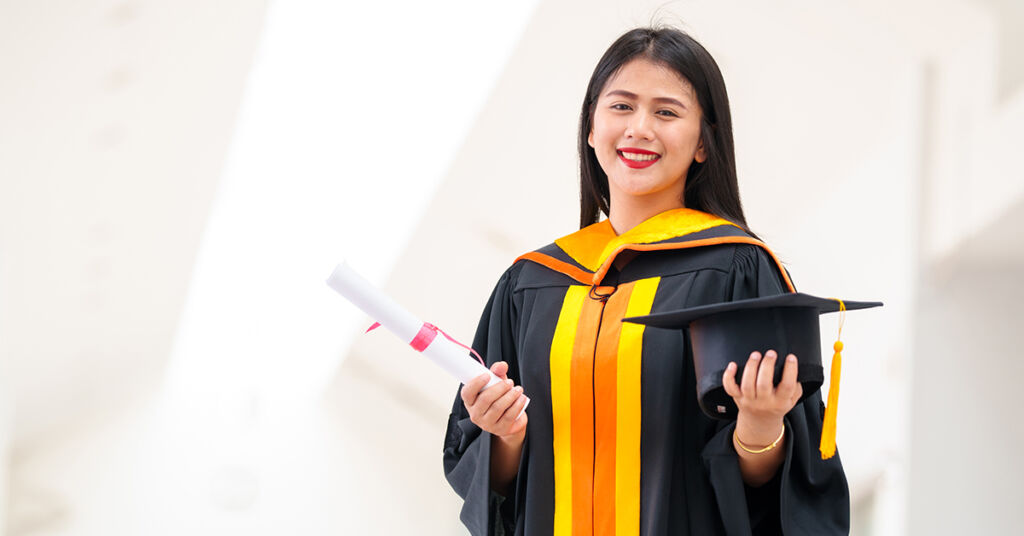 Are you a fresher? There are so many resolutions you may consider before entering your college and how to behave and respond to the happenings in your new college. Secondly, freshmen have to maintain stability in their personal and academic lives. This article is for the freshmen who recently enrolled in the best engineering college in Coimbatore and who have to be aware of these traits to become successful college students. Let's discuss this further.
Focused goal:
Setting goals for the short and long term will help you achieve them and be more focused on achieving them. The objectives can be anything from achieving good marks in upcoming semesters to scoring high based on the college grading system. At the same time, your long-term goal takes time to achieve, so it can be like getting a placement before completing the degree, buying a home in your 30s, or something else that is achievable but not immediately. In this way, you can be more focused and stay energised until you achieve your goals.
Be on time:
As a college student, you need to get 100% attendance and never miss any classes. Being on time can be challenging, but if you want to maximise academic success, you need to make an effort to come to college early or on time. And some of the best engineering colleges in Tamil Nadu consider punctuality as one of the metrics in their conduct certificate.
Practice to be a team player:
You need to complete a project in your final year of college, and it can be a group project. So, you need to collaborate with your classmates and develop skills in sharing your ideas, making decisions, and being a team player. As a result, you can make the project successful and analyse your performance and the effort you put into it. If you think of your group as a competition against one another, it will be tough to improve your ranks.
Participate and develop your skills:
Students should participate in all extracurricular activities since they try to maximise their abilities, whether in the arts, sports, or any other field. So as to actively develop all parts of his or her personality, an excellent student engages in extracurricular activities. The top computer engineering colleges in India give space and opportunities to the students for involvement in activities and to develop their individual skills.
Be confident:
You can be confident in your ability to succeed when you have confidence in yourself. Don't hesitate to speak out in group or class and clarify your points or doubts then and there. You can find the opportunity to show your skills, but when you are confident, start participating in club activities at your college and develop leadership skills.
Be Friendly:
Socialising is also a quality of a good student. After schooling, some students find it hard to start a conversation in college as a freshman, so better start being friends with your classmates. The only thing that might stop you from befriending your classmates is your perception that they pose a threat to your desire to excel academically or your belief that you aren't good enough to be friends with them. Both are signs of uncertainty.
How responsible are you?
It is common for engineering colleges in Coimbatore to provide tasks, activities, research, or assignments to their students. So, it is important to complete these tasks, have time to prepare and review for your upcoming test or exams, and be helpful to your friends in preparing for exams. This quality of helping and not wasting time can make you a responsible and more focused person. Keep yourself motivated when you provide any tasks; do show up and volunteer your tasks; share your ideas; and organise.
Students in college need to be optimistic
It is impossible to expect a trouble-free college year. The best way to get through it successfully and without going through too much stress is to maintain an optimistic mindset. Never quit, despite how challenging something may seem.
Be Honest
Good students should be honest and not do things like cheating or lying. If you find such students at your college, stay away from them. You can find their honesty in their college assessments. Remember that the exams are assessments of your academics. It determines how well you learned and understood the topics in your courses; it doesn't matter if you don't achieve good grades.
Know how to balance your college and personal life.
Remember, you're also a child, sibling, and friend to someone, so you need to give attention to them also. See whether you can still help out around the house, spend time with your loved ones, and occasionally go out with friends. Remember, you're also a child, sibling, and friend to someone, so you need to give attention to them also. See whether you can still help out around the house, spend time with your loved ones, and occasionally go out with friends.
These are some qualities you can use to have a positive impact in your college and to use knowledge and attitude to change the world. So, if you're about to complete your schooling, then there is a good chance, as B.Tech. colleges in Coimbatore expect these qualities from the students. And it makes them see real-world experiences with more confidence, which can lead to positive experiences.