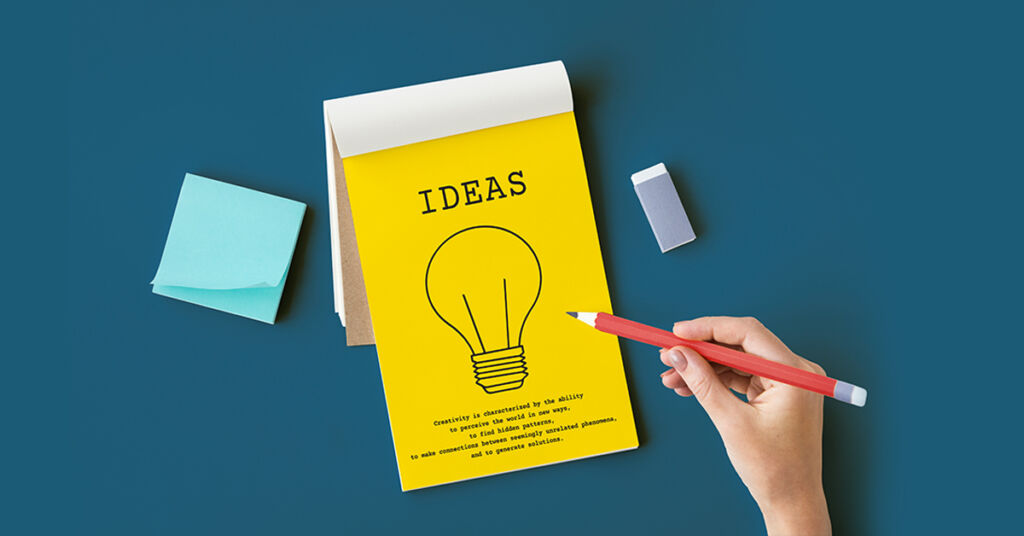 When it comes to final year projects, you need to take research as a major, on your interest. As of now, there are various concepts and theories available. Among them, you need to choose a project, based on your major pursuing in the best engineering colleges in Tamil Nadu. The project holds a greater influence for your future. Let's discuss the project ideas you may find interesting and ways to do it better.
TEN Final year project ideas you should know:
Build an E- Commerce Website: Current technologies and a thorough understanding of full-stack development are required to build this challenging project. To create the perfect website, you need a good user interface and an effective back-end.
Library management system: A college library management project is one that electronically organizes and maintains book information for students' use. The project based on the data management process is necessary since it increases data accuracy and streamlines employee operations.
Chatbots: A chatbot is a computer programme that mimics human communication using AI and NLP to understand user questions. Rules-based chatbots exist and some of them use true conversational AI. This is the most popular project to consider when studying B Tech Artificial Intelligence and Data Science in Coimbatore where it is easy to learn about machine learning, AI and deep learning.
Surveillance robot: This project's purpose is to move or detect and collect the data from the environment it is in, then to transmit that data to the user. Robots can be operated manually or automatically depending on the need.
Robotic arm: The project involves developing a robotic arm with the ability to raise and move objects. The mechanical design of the robotic arm, motor control and kinematics principles are all covered in this project. This arm will be helpful if it is replaced with the human works that cause physical damage.
Sensor guided robotics: Robots that are operated based on feedback from sensors and directed by microcontrollers are considered as autonomous robots. The sensors can detect the sound, temperature, contact or distance of objects and so on.
Mobile robotics: A mobile robot is a machine that is capable of moving around in its environment under the direction of software utilizing sensors and other devices to recognise its surroundings.
Smart Building using IoT: Through centralization systems, the office or building can be automatically operated using the Internet of Things. This technique is used to control systems that include water, power, trash management, lifts, emergency exits and so on.
Computer vision based smart selfie: Computer vision, ML, AI and robotics have a great influence in our future. Taking picture after having your display "read your face" is a good start. In this project, you will learn about the algorithms for processing images, face identification and C++ library.
Text scanner: It is a technique to detect each letter in your image using Open CV and OCR then turning that information into text. It is used to extract data from an image or video and convert as text- based info. PDF scanner, Google lens and other programs use OCR.
FIVE Tips for your final year project:
Who is your project guide?

In the final year project, you need subject matter advice or a mentor provided by your project guide. Some of the B Tech IT colleges in Tamil Nadu allow you to do projects with your team members and submit them as a group project. Ensure your team members are cooperative and hard-working people.

What is your project plan?

Once you get to know your topic and project guide, make a plan about the entire process of your project. The plan should have research, requirements, implementations and presentations. However, you can discuss with your guide about the reviews, plans and implementations. Prepare the plan, based on the deadline and break down the project into phases. A strong plan yields better results.

How can you find resources for your project?

The best resources you can find are the research papers. Based on your project's topics, look for the research papers and get an idea of the requirements you need to make to your projects. It will give clarity for your final year project.

What is your project research?

Once you get the resources, you need to publish a research paper based on the purpose, need and expected output of your project. You need to submit these papers to your departments so avoid grammatical errors and repetitions. This is a bonus as it adds value to your resume.

Implement and present the project:

Before presenting the project, you need to test and analyze if there is any error and provide the expected results. If your project goal is achieved, you can go for presentations. Otherwise continue the process. When you deliver the project on the final day, you need to give an interactive presentation.

The Best Placement Engineering College in India encourages their students when they perform, learn and research during their project and internships. Hope these suggestions might get you clarity about how you can prepare your final year project.