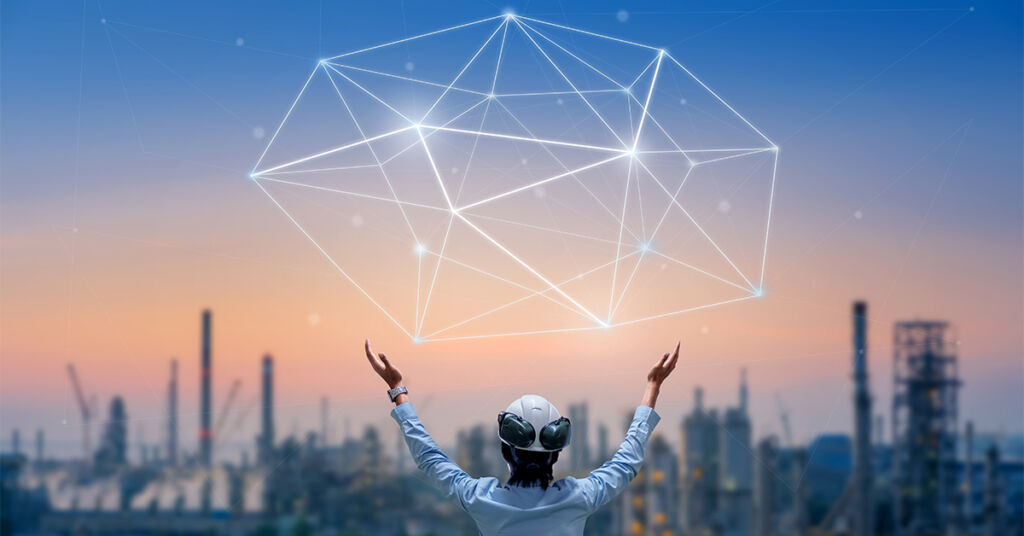 Technology continues to improve every day and the result is that new industries are evolving, influencing in significant ways. So, as a student of the Best B tech colleges in Coimbatore you should know what technology advancements can make possible for business growth and deliver the solutions. In this article, you can find the list of emerging technologies in the engineering field that impacts on the individual and business.
Metaverse:

We now engage differently with computers and the outside world, thanks to emerging technology. This technology is a network-shared, virtual world where people can connect with their friends, play games, shopping and working options are available. With the help of AI computer vision and enhanced sensors, gadgets are able to view reality and provide more precise information for Augmented, Virtual, and Mixed Reality (AR/VR/MR) settings. And students can learn things and understand with these realistic approaches.

Robotic Process Automation:

The manual process like data collection, analysis, customer service and other repetitive tasks are now managed by the Robotic Process Automation. It uses various software and applications to automate the business process. RPA is making its mark in today's world because of automation where most of the industries are likely to adapt and lessen the manual tasks. On the bright side, the RPA opens the door for high-paying jobs like programmer, project manager, and business analyst.

Edge computing:

Cloud computing is one of the fast-growing technologies where most of the business is commonly used. However, there are various limitations in the technology that paves the way to the next development of Edge computing. This assists to overcome the latency that cloud computing causes. Edge computing is used to process time-sensitive data in distant regions with limited or no connectivity.

The best engineering colleges in Coimbatore allow their students to learn and get real-time experience in these computing topics under computer science engineering courses. Expected job options available for this technology are edge computing developer, analyst and manager. However, the salary ranges are based on the factors of location, years of experience and sector.

Internet of Things:

It is one of the emerging technologies available in today's internet. It is a network of various connected devices that can communicate, collect data and transfer it across the network without human intervention. It is easy to track, and monitor remotely for switching off or on options. Businesses use IoT to monitor activity remotely and can take timely measures. IoT technologies developed with the knowledge of AI, machine learning, information security and data analytics. So, in future, you can aim to get a job in this field as a business analyst, IoT project manager, architect and developer.

Blockchain

Blockchain is defined as data you can add, not take away or change. The skilled blockchain developers demand is quite increased and requires hands-on experience in programming languages, data structures, networking and web application development. The job options for blockchain are quality assurance engineer, business analyst, project manager, blockchain architect.

Cybersecurity:

The cybercrime rate is increasing globally and there is a demand for cyber experts. It is important to improve the security protocols and strengthen the systems against malicious attacks. If you become a cyber professional, you can earn more and upskilling in cybersecurity is the best investment today. You can become an ethical hacker, security engineer, or Chief security officer.

AI and ML:

In recent times, it is one of the emerging technologies, where most of the businesses run with the help of AI technologies and tools. The Engineering Colleges in Coimbatore understand the importance of AI and ML techs and provide separate courses for AI. However, in today's industries, you can find AI uses in areas like,

Reports the climatic conditions make travel alerts
Marketing campaign after segmenting your customers into groups
Enhancing user experience, product recommendations
Analyze data to provide insights to physicians

The future of many companies and businesses depends on artificial intelligence and needs to hire a person who is skillful and knowledgeable of these latest trends in predicting and analyzing statistics.

3D printing:

In industry and biomedical fields, 3D printing has become a key technology as it creates a real object from a printer. This is a cost-effective innovation where most of the companies working in the healthcare, data and industrial sectors need 3D printing. So, they need to choose employee who has knowledge in machine learning, 3D printing, and AI. The job options you can expect are 3D CAD designer, Material engineer and Product Designer.

Genomics:

It is the study where the technology spots the DNA and improves health from diseases. With the help of technology, it quantifies the genes and makes it easier for doctors to find health issues. You can find technical roles that include analysis, design and identity whereas the non-technical roles include theoretical analysis and research. The job options in genomics are Bioinformatics engineers, Genomics researchers, Bioinformaticians and Genomics Data Analysts.

To conclude, in the future, these new technologies will have the biggest impact. Hence once you get into the B. Tech IT colleges in Tamil Nadu, other than your subject papers start the course in any of these upcoming technologies you're interested in. Remember, these techs have great opportunities and potential career options as well as assist to achieve your personal goals.