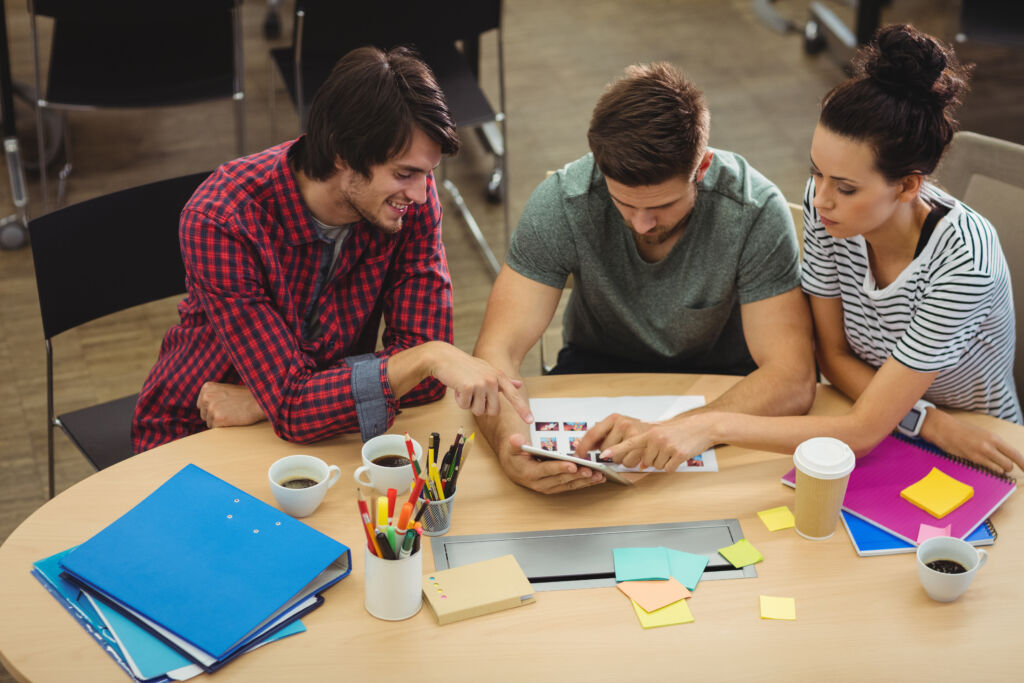 Are you interested to explore your hobbies and passion into development mode? Okay, from childhood or inspired from anyone or anything, you love to take photographs, cooking, writing your first book, practicing yoga are your hobbies but sometimes you may get easily distracted from your actual objectives. On the bright side, it is worth to explore your passion to the fullest. The best engineering colleges in Coimbatore ensures their students along with the academic, they can develop and grow with the passion and interested activities. There is no harm to ignite the passions some people actually have the passion to achieve something in academic or from it. Still, some might feel that it is quite hard to follow the passion and actual objectives. But, if you are able to balance, then it is possible. This article explores the advantages for students who like to follow the passion and interest into projects. Lets discuss the topic in detail.
What are the benefits of exploring passion projects?
Commitment: When you give your full effort to the passion projects then, it shows your commitment, dedication in putting it. It shows your willingness towards to take initiative on such projects and can be plus for the top College In Coimbatore has a committees who also concern about your passion and talents outside the traditional academic objectives.
Showcasing skills: Passion projects are great way to showcase your skills and talents even they may not reflect in your academic test scores. Some might like to learn beyond the syllabus, learning new programming language, good at filmmaking, direct short film or storytelling which may be creative.
Build your own portfolio: This will help students to showcase and highlight the achievements from the passion projects and experience gained from it in your resume. So, when you actually start your career or apply for a job, these can be acted as your add-ons to start your career journey.
Personal growth: Passion project actually shows your show self-improvement and improvement. It shows that you will face challenges and seek after interests beyond your usual range of familiarity. Some still may feel standing in comforting zone but passion projects let you to explore and embrace the new challenges. The personal growth also symbolises,
Break your comfort zone.
Expand your networks in your field of interest.
Develop and showcase your leadership skills.
You can become master in managing time.
Real world experience gives wide exposure.
Feel the personal fulfilment and satisfaction
Explore interest and creativity: Passion projects allows you to explore your personal interest and hobbies which may not comes under traditional academic. So, you may actually find a way for your actual career path when you let to explore your passion. This project can be achieved without the stress of academic expectations. Therefore, your creativity and innovation matters here.
Ideas for passion projects: If you like to take one.
YouTube channel or Podcast:
Students can share their experience, skills, encounters, or bits of knowledge on a particular subject through a Podcast platform or YouTube channel. This permits them to draw in with a more extensive crowd and investigate their enthusiasm while creating abilities in satisfied creation, communication, and media.
Social awareness:
Being social responsible is also one of the ideas where you can showcase the perspectives or issues to the public that certainly brings an influential changes. You can also involve in organising events, conducting awareness campaigns and the changes with positivity.
Create a documentary film:
Through film, students can reveal insight into a critical social issue and rouse activity. This task includes directing exploration, script writing, recording, and altering. Not exclusively are these extraordinary abilities, it additionally instructs, and starts discussions about the picked point, empowering watchers to need to make a move.
Design a video game or app:
Nowadays, mobile app development is one of the fields where the demand is high. So, if you want to become web developer or good at your programming and machine language skills, it is better to develop a video game or app. This can be your passion project highlighting your strong skills making easier for recruiters to find your unique achievements. This passion projects you to can try for the social cause or make you're learning more interesting.
Blogging and writing reviews:
Do you like to write or give feedback about the books, blogs or subject? If you're interested to become blogger or share your point of views, then you can also write reviews for research papers. This is one kind of passion project to showcase your research and logic skills that benefits your studies and significant for public to understand about the subject. You need to be skilled in creating a compelling and insightful review paper for preparing the original research.
Hope these ideas and insights can be helpful to create your own passion projects. Students who pursuing in the best engineering college in Coimbatore can follow-up these significant hobbies and enhance your interest in investing time and effort to showcase their skills in these passion projects. After completing or starting your career journey, your resume should highlight with the skills and create a passion project and it can be additional requirements.