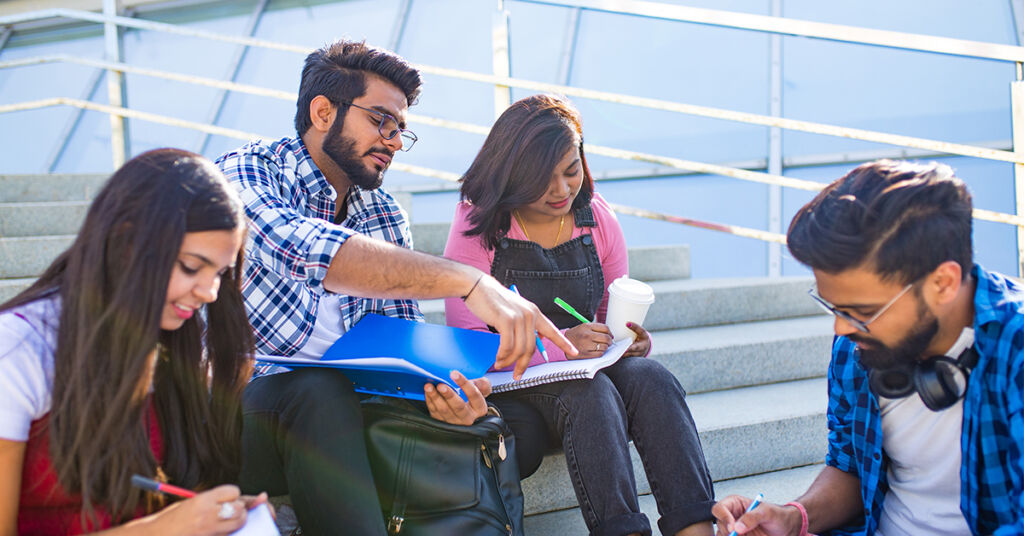 Education is critical to any nation's progress. Hence, Higher education is valued both for its quantity (improving access) and for its quality (providing excellent graduate programmes). You may have come across the term NAAC used in top colleges in Coimbatore while advertising, which is like recognised colleges in terms of education delivery. The NAAC was established to assist the participating institutions in evaluating their performance relative to established benchmarks through reflection and a procedure that allows for institutional involvement. Let's discuss what NAAC certification implies for the colleges and students who want to pursue such colleges.
NAAC accreditation: What is it?
The country's higher education institutions can evaluate and then guarantee the quality of their programmes through NAAC certification. A manifesto from the University Grant Commission (UGC) states that every university and faculty member must obtain NAAC (National Assessment and Accreditation Council) certification. Accreditation by the NAAC focuses on raising educational quality standards. In contrast to the traditional systems, the NAAC-certified best colleges in Coimbatore aim to aid students in acquiring skills and knowledge through education to enhance their overall development.
The Purpose: With the main objective of raising awareness among institutions of the current level of educational quality, the National Assessment and Accreditation Council (NAAC) performs accreditation in colleges and other educational institutions.
Why is NAAC Accreditation important?
Education quality is important for parents or students when it comes to applying to colleges in Coimbatore. So, it is important for institutions to get certified by NAAC. The five key points NAAC is important for the colleges:
NAAC accreditation is crucial for UG grants, RUSA grants, and financial aid.
The NAAC review process reveals the accreditation's strengths and weaknesses.
It assists in determining areas of planning and resource allocation.
Assessment promotes modern and innovative teaching that must be added.
Funding agencies receive objective data, which aids in making funding decisions for higher education institutions.
How do students consider NAAC certification?
It is obvious for the students after schooling, to research the top engineering colleges in Coimbatore and their specializations. So, the NAAC certification is an advantage for the colleges that evident the quality of education you can gain from. And to get admission in NAAC colleges, students need to score with maximum percentage in the class 12 exams.
Determine the specific characteristics of higher education institutions, such as research, educational quality, infrastructure, and so forth.
Pick the best establishment in light of NAAC grades and assess the degree presented through NAAC grades or execution in the NAAC license process.
Better opportunities for academic exposure and job placement when studying at NAAC-accredited institutions opens up foreign study options.
Benefits for NAAC certification-acquired colleges:
The NAAC accreditation method supports colleges in evaluating their strengths, shortcomings, opportunities, and challenges through a continuous assessment process.
The SWOT analysis also enables the institutions to comprehend the necessity of internal planning and resource allocation.
The accreditation process introduces educational institutions to cutting-edge approaches. Smart teaching is now a trending one.
Higher education institutions focus on inter- and intra-institutional communication to eliminate the communication gap between faculty and students during NAAC accreditation to ensure that internal processes run smoothly.
The accreditation process gives colleges consistent information about the quality of the courses they offer so they can follow best practices. An organization prefers to hire people with more expertise and knowledge.
How do colleges and universities get NAAC accreditation?
The NAAC accreditation and NAAC ratings are available to all UGC-affiliated universities and colleges. However, it is up to the colleges to submit an application for NAAC accreditation. If the college has bad NAAC ratings, then, it has to improve its faculty and teaching system.
Indicators: Teaching, research, infrastructure, curricular components, governance, student assistance, institutional values, and learning resources are among the parameters, as was previously indicated.
Grading system: Institutions of higher learning are divided into four groups, A, B, C, and D. College performance was graded as excellent, acceptable, satisfactory, and inadequate. The GPA is also taken into consideration in this performance category along with the total NAAC grade for each of the critical components under a certain category.
Reassessment: Colleges that want to improve their accredited status are welcome to volunteer for reassessment after at least a year, but not after three. Just one exercise of the option is permitted every cycle. A reassessed institution is prohibited from requesting another reassessment during the same cycle.
Outcome: An ICT-based score, which combines the evaluation of qualitative and quantitative criteria, will be the ultimate result of the Assessing and Certification activity.
To Conclude:
The certification provided to the engineering colleges in Coimbatore equally contributes its benefits to the colleges and also the students. When a student applies to a foreign university for further study after graduating from a NAAC-accredited college, their chances of being accepted are increased. The brand value of their prior university informs international universities about the merit of their students' academic performance. And, for colleges, NAAC ranking helps to prove their quality of education.