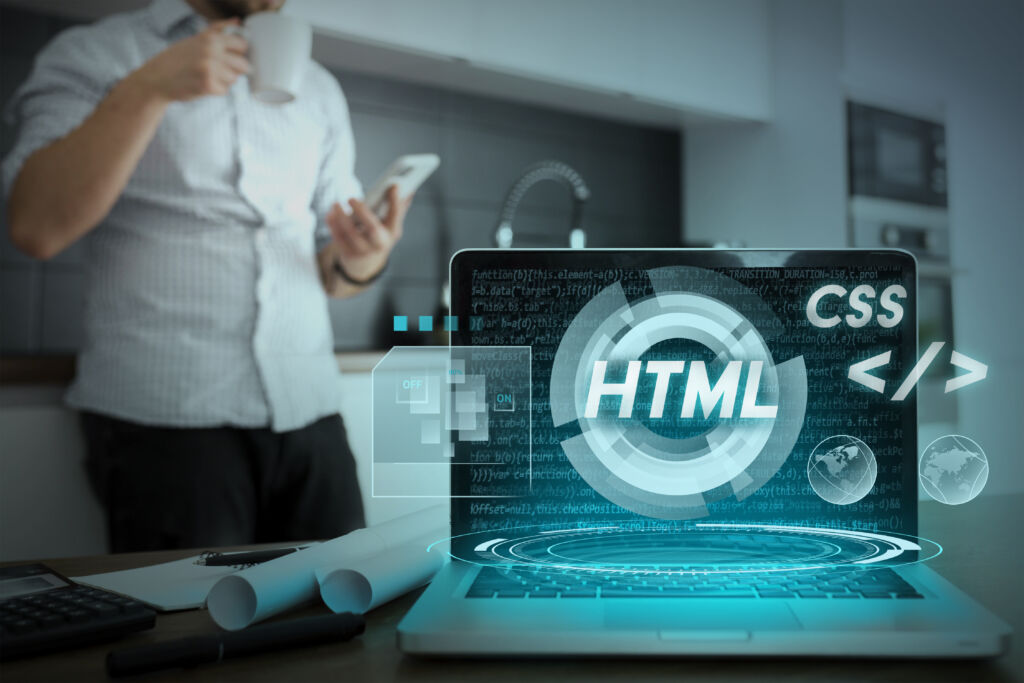 Web development is known for the improvement of website pages. And in today's online business world, web development is the base that defines the business and designs it based on the customer's needs. And people like to use business applications on all devices, including mobile, desktop and tablet, which indicates there is a need for developers who can develop web applications based on devices. If you're good at coding, then a web developer career would be a good choice. However, you need to complete a degree in computer science from B. Tech. computer science college in Coimbatore to understand the fundamentals. Not just a course is enough to choose a career in web development. This article provides insights on the evolution of web development from HTML to frameworks.
What do you need to know about the evolution of web development?
Around 15 years ago, this development was started as a way to make apps. A flexible software team is responsible for web development because of the current level of complexity. The delivery of software with the help of professionals has the goal of making web development possible. So, the software supports frequent deliveries and changing environments with the support of today's web developer team, which has expertise in technical aspects and provides greater design and innovative ideas to increase efficiency. It means the software developer has scope and will become an in-demand career in the future. Thus, the best CSE college in Coimbatore are assisting computer students to improve their programming and networking skills to achieve their dreams. Let's discuss the web development evolution from HTML.
HTML and static web pages:
In 1991, Tim Berners created his first website, which was a simple HTML page with hyperlinks and external links. In the early days primary language for creating web pages was HTML (Hypertext Markup Language). It allows the developer to create simple pages, content, images and links that give customers the chance to explore the connections and access data. Later, the web developer began to expand and experiment with the new features and technologies that support in creating a flexible web page.
CSS and JavaScript:
Cascading Style Sheets (CSS) and JavaScript develop as incredible tools for improving website architecture and usefulness. It simply beats the improvised version, where it is now easy for the developers with CSS to create complex layouts and styles, which is not possible with HTML. CSS gave developers control over how web pages looked and were laid out, making them more visually appealing and consistent.
In 1995, JavaScript was introduced, which revolutionized web development. With this, developers can create interactive and dynamic web pages. It also comes with various functionality add-ons, including pop-up windows, drop-down menus and forms.
Server-side technologies and client-side systems:
Along with the emergence of JavaScript, development has evolved and is now used for server-side programming. In short, it moved towards building dynamic web applications. Server-side technologies like PHP, Ruby on Rails, and Python's allow developers to handle the data, communicate with the data sets and generate dynamic outputs on the server before
sending it to the client programs. This helps to develop web applications that could deal with the client data, store, recover and provide customized solutions.
Client-side frameworks, including Angular, React and many more, transform and evolve web development approaches with the goal of enhancing the user experience. Now, responsive UIs and speed are the critical parts of applications for the client's program. Developers also make use of the APIs, which speak with the servers to recover the data as per request without the need for full page reloads. This makes the user experience smooth and interactive when compared to conventional desktop applications.
The mobile revolution:
The use and rise of mobile devices encourage developers to advance their approach to web development. It means developers need to build web pages that adapt to the mobile landscape, smaller screens and touch-based navigation across all devices. Progressive web apps and responsive web design turned into a critical part of web development, guaranteeing that sites could adjust and give ideal client encounters across different screen sizes and gadgets.
Also, progressive web apps (PWAs), which combine the best aspects of mobile and web applications, emerged as well. PWAs could be introduced on clients' gadgets, disconnected, and conveyed as pop-up messages, obscuring the line between local applications and web applications.
Conclusion:
Web development is continuously evolving at a rapid speed, along with the integration of technologies and techniques to make it more exciting and dynamic. In the future, you can expect current trends like IoT, artificial intelligence and virtual reality to evolve this web development. As already said, the students of the best engineering colleges in Tamil Nadu have a future scope in pursuing computer science engineering and joining the race in these demanding career prospects. If you want to become a web developer, you should proceed to learn, develop and stay updated with the latest trends to create the best web applications for clients.