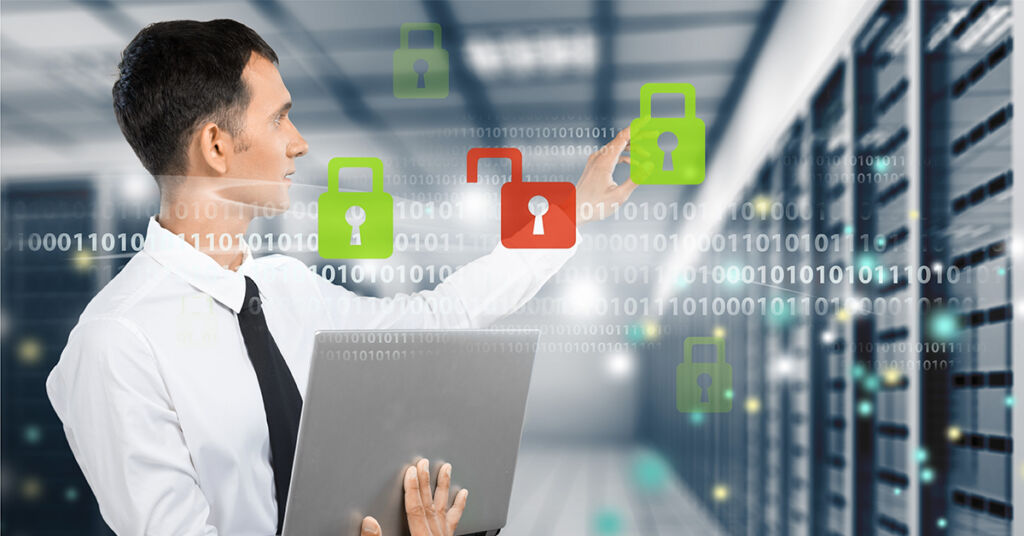 Cyber security is getting high attention in terms of career prospects, and there is a high demand for hardware experts to maintain security and safety for online users. You can find revolutions in the industry and also in digital, where cyber-attacks come with negative packages. Therefore, cybersecurity is a significant career option that pays equal attention to big data, the internet of things, and cloud computing.
Secondly, the Government takes necessary actions through initiatives on cyber security that help secure businesses and individuals. The best CS colleges in India consider the demands in this field and focus on providing the essential skill set and knowledge to the students pursuing computer science engineering courses. Let's discuss the importance and existing cyber security initiatives that ensure the security of the nation and the public.
What is the significance of Cybersecurity?
As already said, the industry and digital revolution also come with the need to secure your business and individual data and identities. Nowadays, you can find lots of potential threats, like data theft and identity theft. Usually, it occurs when sensitive information is posted or revealed in places including social media accounts, credit card information, and bank account details. The vulnerabilities begin with these, and they impact individuals, businesses, and even Government organizations. The best computer science engineering colleges in India acknowledge the students knowledge about the causes, threats, and increase of cybercrimes. Let's take a look at how the government approaches cybersecurity.
TOP SIX Government initiatives on Cybersecurity:
CERT-In: The Indian Computer Emergency Response Team focuses on reducing cyber attacks on government networks because of new techniques for managing the nation's cybersecurity. The CERT-In team spread awareness to the public about the latest vulnerabilities and the dangers caused by cyber-attacks.
Cyber Surakshit Bharat: The robust cybersecurity team in India from the Ministry of Electronics and Information Technology was created with the vision for a Digital India. Firstly, government department IT staff need to be aware of cybercrime and the ways to protect it, so the initiative considers the workshops to make awareness among them and also to the public. It also helps them in exploring the toolkits utilized during cyber attacks.
Appointing CIOs: Rapid digitalization makes government officials more attentive. Thus, each organization hires a skilled information security person known as CISO- Chief Information Security Officer. Their job is to identify the threats if any, security requirements from technical innovation. So, it's a fact that for students who have great skill sets or are pursuing cybersecurity colleges, there is an opportunity.
Crisis Management: Government departments and other critical sectors form the crisis management plan. These initiatives consider employees and leaders for designing the proper strategy so that organizations can deal with cybersecurity crises because of data breaches (if they arise) and can identify accountability at the individual level.
Website Audit: The increasing number of cyber attacks in the form of government website hacking, email phishing, and data theft pushes us to plan and audit online applications and websites. There are a total of 90 security auditing organizations to audit which is also the plan of this initiative.
Protection against Malware: National Cyber Coordination Center (NCCC) was set up in the Government's cyber Swachhta initiative to help and bring awareness to existing and potential threats. Through cyber Swachhta Kendra, we can detect the malware and analyze the source or otherwise, make use of the free tools which are offered to remove the malicious software as well.
Cybersecurity and its Career Prospects:
With the increase in the number of cyber crimes, businesses have to rely on cybersecurity companies that defend confidentiality and integrity against attacks. There are various threats, like phishing scams, ransomware, spyware are a few crimes where people easily become victims. Therefore, companies need a team that is good at handling issues and can tackle potential threats; engineers have great career opportunities in this field. Students of the top 10 computer science engineering colleges in Coimbatore have a great chance to work with secret agencies or cybersecurity professional companies like Dell, Accenture, and Infotech, and well as in fashion, medium finance i retail, and government agencies. All you need to have is skills and knowledge about cybersecurity, so you can have a chance to work with the agencies. Secondly, the high salaries and getting training from experts are also add-ons, to a career in cybersecurity.
Conclusion:
What if there is no cybersecurity? Then there are various factors that affect the business, including economic costs, loss of reputation, and regulation issues, regardless of the business's size. Therefore, it is better to have crisis management or get help from cybersecurity companies to tackle the potential risks. This field has increasing opportunities for careers and a threat to businesses as it is difficult to get rid of cybercrimes. Thus, the need for professionals is increasing, allowing the graduates of top computer science engineering colleges in India to focus on their careers with their skill sets and knowledge.