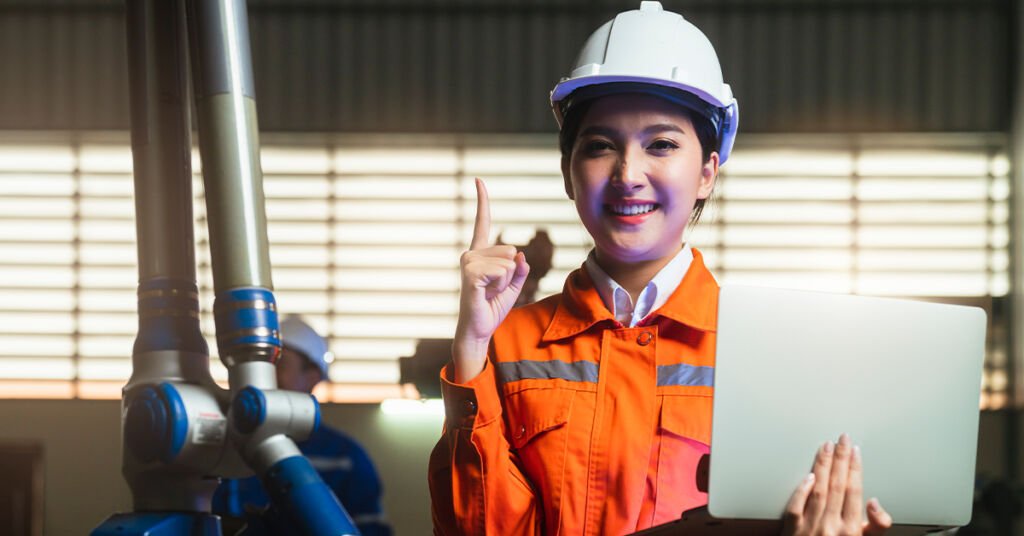 Mechanical engineers typically have high demand both in India and abroad and can expect high pay. Mechanical engineering is worth it when you have the essential abilities to find success in this profession. Research, design, construction, operation, and maintenance of mechanical devices, as well as practical solutions to business issues, demand the expertise of mechanical engineers.
If you want to work as a mechanical engineer, you need to know and experiment with the configuration, design, and testing of mechanical gadgets like tools, motors, and machines. Once you enrol in the best mechanical colleges in Coimbatore, it is easy to develop your skills. Let's discuss further.
Skills for a Successful Career in Mechanical Engineering:
1. Mechanical aptitude is probably the clearest requirement on the list for engineers. Your technical education begins with the degree pursuing in a Top Engineering Colleges For Mechanical Engineering that is helpful for career options. The skills and opportunity you can benefit from the colleges are:
Internships add more practical skills to your education.
Volunteer or work in a professor's research lab if you haven't had an internship.
Your mechanical aptitude will also improve as a result of the projects you complete as part of your courses.
2. Every mechanical engineer should be able to solve problems. Mechanical engineers collaborate with individuals from other departments to solve a variety of issues that they cannot address on their own. In order to solve a manufacturing issue, mechanical engineers may need to work together with other engineers in the area.
3. Mechanical engineers must create and design the complex products. Mechanical engineers may produce anything from environmentally friendly power generation to robots. Therefore, being creative is a very important skill for a mechanical engineer.
4. Great compositional and relational abilities are required for mechanical engineering. Machines and complicated processes are always a part of mechanical engineering. As a result, they might have to explain how mechanical systems and products work. Engineers should clearly communicate and discuss how complex mechanical systems and product mechanisms work and clarify them through technical terms for non-technical individuals. Therefore, mechanical engineers must be able to communicate clearly in order to ensure customer satisfaction.
5. Mechanical engineers must collaborate with a team that includes members from various departments and streams in order to resolve issues with mechanical systems. As a result, a mechanical engineer with strong leadership skills will be better able to manage both technical and non-technical employees. Engineering Colleges In Coimbatore bring out these skills in students through various club and event organisations, where engineers have to volunteer in their area of interest.
6. Mechanical engineers are responsible for the creation of complicated products. As a result, they must solve complex mathematical equations during product design. Therefore, good mechanical engineering requires excellent mathematical skills.
7. Mechanical engineers have knowledge and experience in utilising software tools like CAD, AutoCAD, VBA, and so on. However, as technology has advanced, a greater number of tools that perform high-level programming and require advanced technical expertise are now available on the market. The demand for skilled engineers is high. As a result, it's best to keep up with the latest industry trends.
8. Teamwork in mechanical engineering is very important. Engineers may collaborate with architects or computer scientists, who are not mechanical engineers. As a result, they need to be able to solve problems with a diverse group of people. The engineers may be responsible for:
Assemble project deliverables.
Assist with field and manufacturing issues.
Assist with equipment shipping before distribution.
Work well under pressure.
Resolve team conflicts.
Motivate team members
What Are Mechanical Engineer Job Responsibilities And Tasks?
The duties may vary according to industry, sector, and designation.
Project necessity evaluation and research
Test and perform estimations of mechanical tools and parts.
Spending plan and cut-off time choice with client and undertaking chiefs
Keeping up with the dependability and security of machines
Material ideas and provider direction
Testing, altering, and once again testing
Report arrangement
Project Status: answering to the supervisor and client
Giving specialised guidance
Information translation and examination
Shortcoming examination and correction
Conclusion:
The above skills and job responsibilities may give you a clear idea of the challenges you need to face after completing a degree. Make use of it to determine which areas you need to improve. The best mechanical engineering colleges in Tamil Nadu will allow you to experience the work culture when you participate in clubs, undergraduate research, coursework, projects, or internships that can help you develop your skills. At the same time, you should also make sure to acknowledge your strengths. Then, feature them on your resume and in future meetings. Learn, develop, and achieve!