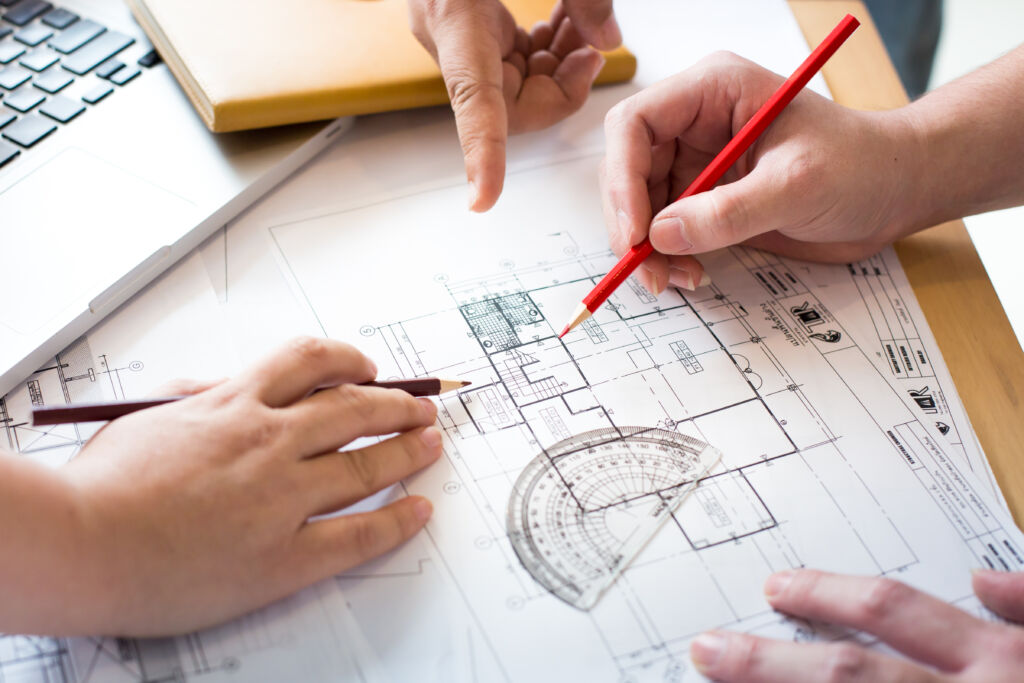 Mechanical design is an interdisciplinary field that incorporates engineering principles and inventiveness to resolve the problems by creating effective and functional mechanical systems. Mechanical designs have a great role in reshaping the world and have a major influence in various sectors. With these mechanical designs, it is now easy to optimize for performance, reduced maintenance, improved safety and productivity.
Even if it is designing a machine or enhancing the existing component, the mechanical engineers now need to understand the concepts of mechanical designs. The best mechanical colleges in Coimbatore ensure that engineers are focused on innovations and projects to resolve the problems or challenges with mechanical designs. They are required to understand the principles, innovations and opportunities for mechanical engineers in today's world. Let's start with the mechanical designs.
What are the principles of mechanical designs?
Mechanical designs are basic principles that engineers need to understand and these chapters may be covered in your engineering syllabus during your four-year course in the best colleges for mechanical engineering in TamilNadu. However, here are some of the principles of mechanical designs you need to look after.
Mechanical designs need to ensure the intended operations of products or systems. Designers need to consider the requirements and limitations when it comes to operations and converting them into practical designs.
Mechanical designs require to follow certain considerations that include structural integrity and durability as they may encounter anticipated loads and sufficient environmental conditions.
Maximizing the performance of mechanical systems and reductions of energy consumption and waste.
Mechanical designs should follow the safety standards and regulations while incorporating the features as some machines need manual operation. Most importantly, human life safety needs to be considered.
Secondly, engineers need to ensure three components when it comes to creating a mechanical design and its implementations.
Feasibility- Decide whether you can produce the product within the constraints.
Efficiency- Determine whether your design achieves the right objectives.
Testing- Analyze the items satisfied in design criteria in different scenarios.
Let's see the examples or innovations of mechanical engineering assisting today's world:
1. Mechanical engineering deals with the design of engines, power trains, material manufacturing process, vibrations of structures and many more.
2. Use of aluminum alloys for new cars because of its lighter weight than steel and production of lighter steel that is stronger than before is also another example of new innovations.
3. It has a great contribution in the construction of robots that includes robotic hands, self-driving cars or robocars, as the designing takes place in developing the complex articulation systems and structural elements.
4. Designs that satisfy the customer requirements in convincing hardware-software systems.
5. Designers utilize 3D printing to adopt modern, altered systems behind higher accuracy, speed and cost-proficiency. This strategy empowers complex calculations and lightweight designs while diminishing material waste.
6. Mechanical designers can develop gadgets that gather and communicate information for examination and advancement (IoT) by implanting sensors, actuators and associations in mechanical frameworks. This prepares for proactive support, remote checking and improved usefulness.
7. Engineers look for motivation from nature to work on the productivity and execution of their manifestations, from the design of unresolved issues and development of muscles. Biomimicry is something that requires a mechanical engineer's assistance.
8. Understanding fluid and gas dynamics in relation to space equipment is a requirement for employment as a mechanical engineer in the aerospace industry. It incorporates atmospheric investigation, rocket motors, propulsion, optical twisting, lensing properties and streamlined features on space apparatus directions.
9. Farm machinery with mechanical engineering has been able to overcome obstacles like fluctuating fuel prices, public concern about toxic agrochemicals and limited ground access. Nowadays, the test of farming is to create more food on less land.
These are some mechanical designs that can assist with further developing the existence of humankind.
Career Opportunities for mechanical design engineers:
You can always look forward to various career prospects once you have completed your bachelor degree in any of the top 10 mechanical engineering colleges in Coimbatore or universities with the proficiency on engineering design software that includes AutoCAD or Rhino. There are various industries currently demanding mechanical engineers who can focus on machine design. The sectors you can find the lucrative jobs are numerous. That includes:
Automotive
Aerospace
Consumer product companies
Chemical manufacturing plants
Oil exploration
Railway coach factory
Research and development
Metals and mining
Fabrication and sheet metal
Product development
Healthcare
Transportation
Power generation industry
However, it is important for today's generations to have awareness on the development of technical skills and knowledge that is essential to bridge the gap between academic requirements and market demands. Along with those integrating mechanical systems with CAD-CAM, Mechatronics, AI, ML, Data Science, 3D printing, AR, VR, blockchain, cloud computing, digital twin, robots, energy generation and conservation, biotechnology and nanotechnology, mechanical designing will advance your career exponentially.