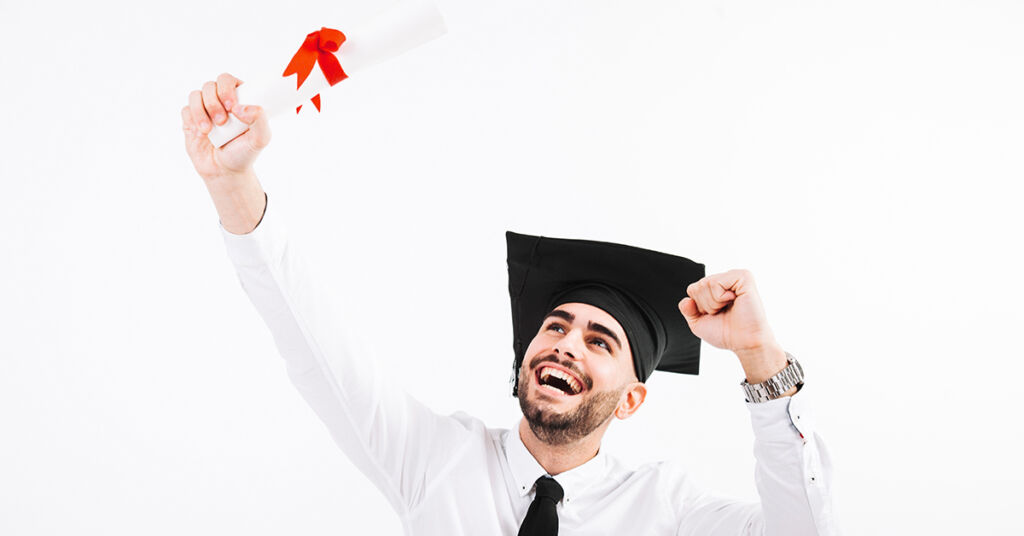 After school, you need to leave your comfort zone and move into the working world. It is one of the most challenging experiences for new graduates. It is like you need to adapt, understand the practical world, and focus on how you want to shape your career in engineering and create a professional identity. Even if you're pursuing engineering at the best engineering colleges in Tamil Nadu, new graduates have to think and be more focused on achieving the goal or moving into the practical world.
In this article, we compile a few tips for new graduates who are pursuing engineering in their homeland or abroad. It is necessary to familiarise yourself with the transitional world once you complete your degree.
10 Tips for New Graduates of Engineering:
1. Do you search for "how to become a successful engineer?" If your goal is to get into a company related to your major, then you need to prepare yourself not physically but mentally. The Best Placement Engineering College in India only teaches the concepts, but how you're going to execute them is in your hands. So, develop your communication skills, positive attitude, listening skills, and work ethics.
2. If you're a fresh graduate, target the career options available in your specialisation. Build your engineering experience from there. Always choose companies that have values, and don't get tempted by the top designation in a startup company. It is not a bad choice even if you have the chance to learn a lot from a startup company, but not everyone can be flexible. As a new graduate, you need to look more for security, guidance, and structure to strengthen your portfolio. Secondly, a company that has already established its portfolio can help boost your skills and find your worth. The lesson is that being confident is key, whether it is a startup company or another, and that helps you excel in your career.
3. Understand your flaws and challenges and work on them. As a student at the Top Computer Engineering Colleges in India, you have the time to know what job roles you will be suitable for. And check whether you meet the expectations of the company's requirements for an engineer role. Even if you don't find the passion, challenge yourself to learn new things when you try different fields and get to know whether you can achieve it.
4. Engineering and innovations are more related terms; you need to know what is happening in your field and work on new technological advancements. These details help implement growth for the future. As engineers, employees are hired based on how well they know about their field of specialisation or the positions they opt for.
5. Improvise yourself. As new graduates, don't be lethargic when you get a job or have the possibility of getting a job. Once you graduate, you need to learn more to acquire better opportunities. Look for certification courses in your field and see how you can learn new things that are currently making an impact in the engineering world.
6. Did you attend internship programmes? Most of the top 10 electrical engineering colleges in Tamil Nadu permit you to get hands-on experience to gain experience and learn what it actually looks like when you get into the real world. The internship is the foundation for engineers, where they can enhance your skill set and experience. It helps you boost your career prospects.
7. New graduates should know that networking is the only way to uplevel and gain opportunities. The worst thing is that when you are too shy to build a network, you need to expand your contacts inside and outside your field. Connections may help you in your future career.
8. In the professional world, engineers need to know how business actually works. As business is all about how to meet client requests and find better solutions, they don't know much about technology. So, develop managerial skills along with your profession. It is not like becoming an expert, but knowing how product, production, cost estimation, and quality affect the business is necessary to understand. Communicate with the manager about the budget and other managerial actions that will help you work accordingly. A better understanding of the business flow helps you take control of your work process.
9. The most common thing is that engineers always have a mentor when pursuing engineering at Coimbatore's Best Colleges for Engineering. The same can apply to professional life, as you can consider a mentor who can guide you; they can be your manager, team leader, or experienced colleague.
10. If you are a new graduate and sometimes feel like you got stuck in a job, don't be afraid to move on. Engineering has various opportunities and is always open to new challenges. It's not that you're failing or hating the job. The position may not be suitable for you, so try to find a field where you are valued or where you can pursue your passion.
To summarise, the new graduates need to be confident, have the ability to learn, communicate, have fun, and understand the business rules. And remember, mental and physical comfort are the keys to success.