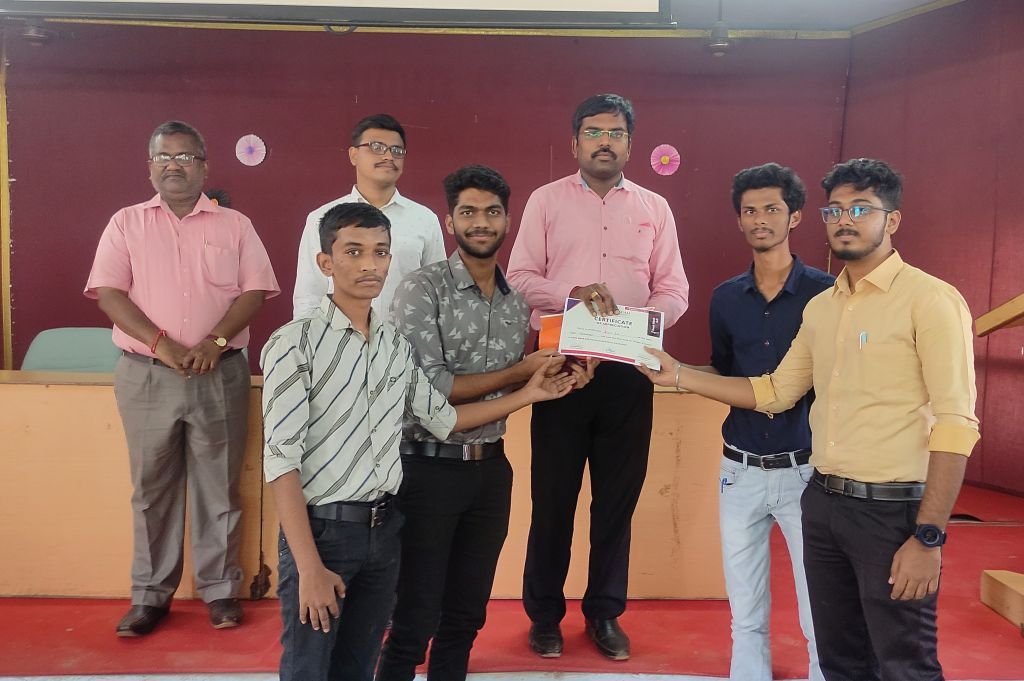 The Coders Club of Karpagam Institute of Technology organized "Geek Week 3.0" , a three days coding contest program from 21.02.2022 to 23.02.2022.
The three day program is named as "Geek Week 3.0" comprising Warm up session, 12 Hrs Hackathon and Project Contest exclusively for the first year students.
The students were separated into groups and these sessions were handled by the technical trainers Ms.N.Suganya, Ms.P.Megala from the Department of Computer Science and Ms.A.Mahalakshmi, Mr.M.Vignesh and Ms.N.Manjubashini from the Department of Artificial Intelligence and Data Science under the supervision of Mr.P.N.Ramesh, Innovation Ambassador, Pre Incubation and Incubation Management, Karpagam Institute of Technology.
All department first year students actively participated in this contest. This contest acted as an initial step for the upcoming placement activities. The trainers shared the motive of the hackathon, and provided directions for the project contest. In Day 1 of the contest, students were divided into teams and they developed their team logo with team names.
As per the report, attractive prizes will be distributed to the students at the end of the contest.