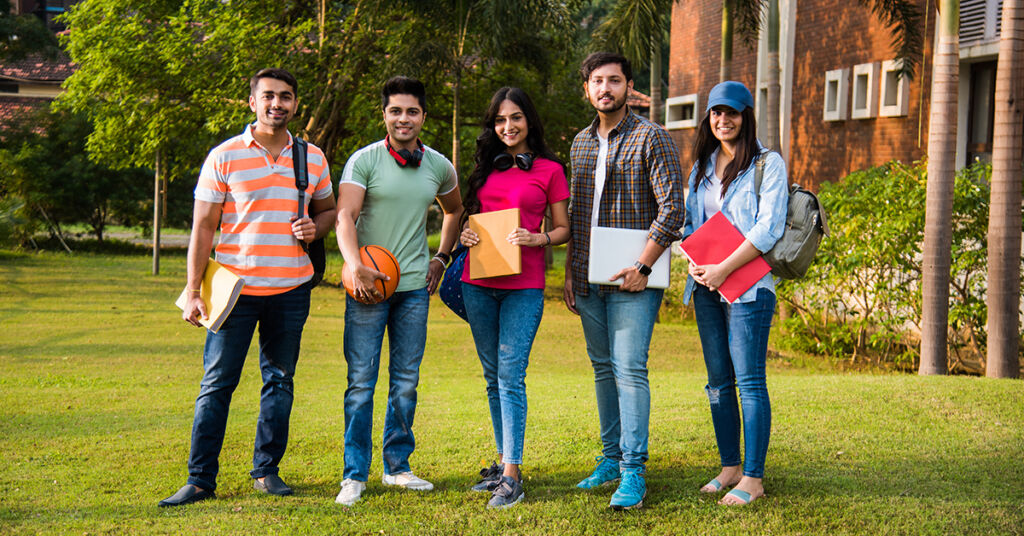 Being perhaps the most industrialized city in the country, Coimbatore is a famous educational centre point lodging various renowned scholarly establishments. Coimbatore is a well-known centre for education. Coimbatore is favoured by students from all over the country due to its excellent educational quality and extensive selection of the top 10 Private Engineering Colleges in India. The city is futuristic and peaceful, and it encompasses the entire state of Tamil Nadu. Many students from other states have made the city their second home. One of the main reasons Coimbatore is favoured by both students and parents is the clear symbiotic tie that develops between the area's educational institutions and companies. In this blog, let's discuss the reasons behind an engineering career and why Coimbatore is the best place to fit in.
FIVE Reasons to Study Engineering:
Engineering raises the bar: Everyone is aware of the amount of work required to become an engineer. They are also well aware of the efforts that students studying design must make in order to succeed in their exams. Respect, therefore, comes naturally to everyone.
Prosperity at work: You acquire engineering-like thinking skills. You learn to think logically and critically. Skills for making decisions get better. When it comes to working, you become more objective and less emotional. Therefore, engineers from the top engineering colleges in Coimbatore can expect to perform better in any field they choose, and they also typically make excellent managers.
Skills for solving problems: You will have the knowledge and self-assurance to deal with any issue. You will know precisely how to proceed and where to strike it. No matter how big a problem is, it won't seem impossible to solve it. You will begin to view the issues as an opportunity and challenge for personal development.
Securing one's finances: Engineering is regarded as one of the highest-paying degree programs by the majority. There are various subfields in engineering where you can expect the high pay once you make a career out of it. Chemical, electrical, nuclear, and petroleum engineering are the most prominent and lucrative engineering fields.
Opportunity to work on the world: When you are aware that you are actually making a positive contribution to society, it gives you the most wonderful feeling.
FIVE reasons why Coimbatore is best for engineering:
Quality of education: Coimbatore is known for remarkable colleges and universities. Also, Staff and lecturers with previous experience are readily available. Therefore, a person with a poor background need not worry either. The facilities at the colleges are impressive. You can find the best colleges in Coimbatore that offer more benefits to students, whether they're for arts and sciences or engineering.
Quality of life: Coimbatore comes in second place for "Quality of Life," beating out the majority of India's Tier-I and Tier-II cities. The Union Ministry of Housing and Urban Affairs has named Coimbatore, which has a population of more than one million, the "7th Best City to Live" in India.
Career Opportunities: Coimbatore is known for having numerous manufacturing sectors, including engines, auto parts, and substantially more. The second reason is that Coimbatore is the state's second-largest software company, home to numerous IT firms and huge multinationals like NTT Data, Amazon, Bosch, Cognizant, Tech Mahindra, and Wipro. Therefore, students can easily enrol in the best placement colleges and settle in Coimbatore due to the abundance of job opportunities.
easyTransportation: Coimbatore's transportation system is dependable and effective. By road, rail, and air, the city is well connected to major Indian towns and cities. There are many ways to get around Coimbatore, both within the city and between cities. In this way, it is easy for the understudies to investigate the city and can have some good times during their days off. Even if students from other states also enjoy the privilege of being able to return without difficulty.
Living expenses: Coimbatore is hailed with pride as a manufacturing centre where entrepreneurship is praised throughout the region. The city is one of the most happening areas in the data innovation, land, schooling, modern, and medical care areas. Coimbatore creates an exciting educational environment that ensures harmony between students and their families.
To Conclude:
This article is to give inspiration to secondary school students who can focus their careers on engineering and it is best to enroll in engineering colleges in Coimbatore. The engineering course is beneficial for the students because they have the option to start their career based on their disciplines or to switch careers based on their skill. Therefore, you can find greater career opportunities once you graduate in engineering.